In a business environment, we learn how to approach our work professionally, meet deadlines, and do our job in a creative and innovative way. However, getting to an inspiring business environment is not an easy path!

Our Business teacher passed on her vast experience in management and business to the students in the classroom. Students who attend Business had a unique opportunity to present themselves in the best light both as employees in the Human Resources department and as job candidates!
Developing important skills for the future
The teacher organised a workshop in which the students practiced self-presentation, i.e. presenting their skills and knowledge in a clear, concise and interesting manner, which will be highly useful in the future, both for university and job applications.
Moreover, the students stepped into the shoes of HR managers, who are in charge of recruitment procedures, and learnt how to write a good CV.
Future HR managers among our students certainly found this workshop particularly useful and interesting. But one thing is for sure: the workshop was a resounding success because the students recognised the importance and applicability of the topic, given that they will soon be subject to real-life interviews.
Our students showcased excellent resourcefulness and interview/self-presentation skills worthy of real HR managers and job candidates.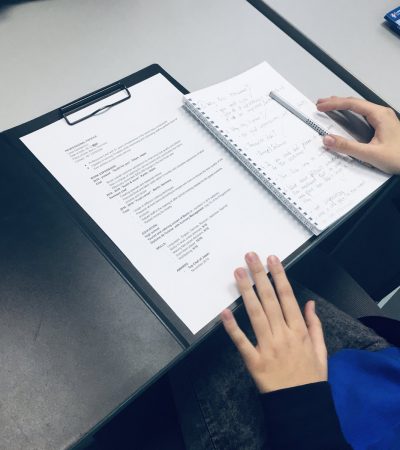 Ready for university and job interviews
Recruitment, as one of the most important elements within human resource management, is the most challenging step in the employment process. There is a lot of pressure on the candidates to present themselves as the best employees, and on the recruiters to notice all the advantages and disadvantages of the candidate and assess whether the candidate, as an employee at the workplace, will perform the work tasks in the best way.
The interview is not only important for the recruitment process. For years, our former students have been emphasising the importance of interviews when enrolling in colleges and applying for internships, when students are expected to demonstrate their competencies, work habits and ability to think critically. The International School is therefore continuously working to prepare students for further education and the business environment of the 21st century.