Are you dreaming about recording a memorable film? Composing a catchy tune? Exploring, discovering or publishing articles in the newsletter? Showing the world all your hidden talents and penchants?
When the bell chimes for the end of a school day, International School's door remains open for you! In a plethora of clubs and workshops you can choose the ones which suit your interests. So take that camcorder and make your first film! Pick your instrument and let it whisper the most wonderful melody you would like to share with the others! Grab that pen and start writing creatively! Review and publish – make the world a better place! Let your camera capture the most stunning moments around you!
Clubs designed to suit the students
The Book Nook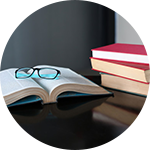 Are you an avid reader who struggles to find friends who share your love for books? Do you miss literary projects and analyses in your regular English class? Do you have a hidden talent for writing that you have yet to explore? Guess what – International School is opening its doors to the Book Nook, which will take you through many different realms and stories and let you meet all the characters who live there. Join Miss Jovana and Miss Ljubica on the adventurous journey through fiction!
Benefits: Students are introduced to the artful skill of reading which enhances their understanding of the language as well as complex socio-cultural aspects of the written word. At the same time, the students can use this club to talk to the teachers about the books they have read and work towards fulfilling their DofE requirements.
The Art Club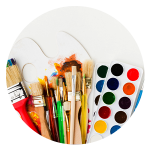 You have some hidden talents and want to explore where all those unique talents of yours lie? You want to search for new avenues of enrichment and expression? Maybe you're just an art lover? In any case, this could be the right club for you. You will create art pieces without any boundaries and restrictions and you'll be working on projects designed to enhance your creativity and self-expression. At the Art Club, you are invited to express your ideas into unique forms of art.
Benefits: Honing skills, developing techniques and portfolios, teamwork, creating bonds with the community through the arts. Art helps students with their social, emotional and academic development.
The Famous Economists society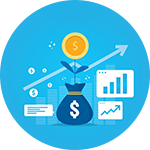 The students will learn about the lives and contributions of different economists, including Adam Smith, the founder of economics as a science, as well as a wide range of persons including Aristotle and Plato, but also the first stock market millionaire David Ricardo and his theory of comparative advantage, The battle between Friedman and his teacher Keynes regarding inflation and government intervention. How they respond to the challenges they face and what solutions they provide. What we can learn and how we can use these theories in order not to repeat the same mistakes.
Benefits: Students will provide a short booklet with biographies, contributions and quotes from famous economists, act as them and explain in their own words how they understand the economy so that the audience may choose which person/theory they like the most. These theories they learn through the entire syllabus will help them acquire knowledge necessary for applying to economics-based colleges.
Mindfulness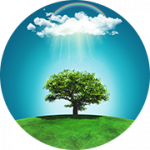 Mindfulness is a way of life. Students and teachers alike are able to work on their mental and emotional health through various techniques. Mindfulness helps students to focus better, to learn and study more efficiently. Over time, the students who participate in this club can transfer these mindful skills and adopt them in real life circumstances. This club brings a lot of fun and joy into students' lives. Overall, it boosts their life energy and general wellbeing.
Benefits: Students improve their attention span, as well as increase their motivation and focus. By relieving stress, it helps them achieve better exam results and prepares them for various stressful academic and professional situations.
Exploring France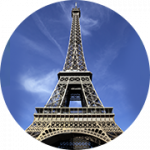 The students are warmly invited to do some research on the lifestyle, culture, geography, art and cuisine of France and other French-speaking countries. They will see films, listen to music, visit French museums online, read and write poetry, taste and prepare French recipes and communicate with students from French-speaking schools. They will visit and participate in cultural events related to the month of the French-speaking world (celebrated every March), prepare a French food tutorial and present their site/presentations to the school and the community. This has been a successful practice in French lessons so far – so let's make a club this year!
Benefits: Cooperation with the community, welfare organisations through exhibitions and performances, collaboration with French-speaking schools whilst improving language skills. Also, this club has various academic benefits: Academic Writing, Reading, Creative Writing, Cooking"
The Society of Mind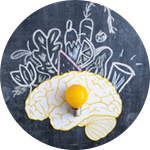 Do you want to explore the theory that tries to explain how minds are made from collections of simpler processes? Join The Society of Mind club, where we are going to explore topics such as: vision, language, learning, reasoning, memory, consciousness, ideals, emotions and personality, incorporating ideas from psychology, artificial intelligence and computer science.
Benefits: Programming / constructive projects are encouraged. Such projects should be accompanied by a 3–5 page problem statement, documentation and conclusions from the project. This way, students gain both practical and theoretical knowledge combining social and computer sciences in order to become well-rounded, critical thinking individuals.
Speech and Debate (a student-led club)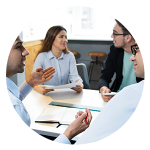 You find excitement in challenges, speak clearly, think quickly, can clarify arguments and provide examples? You can give a persuasive speech, and maintain a professional tone and body language? Then wait no more and join now Petar Janjanin, the founder and the leader of this club, and discuss various topics. Speech and debate is a life-changing activity that prepares students for universities, careers, and the future. Debates enable you to advance your public speaking and critical thinking skills, and perform gracefully under pressure.
Benefits: Developing sound and logical arguments, taking initiative and leadership, honing research skills, critical thinking, organisational skills, persuasion and communication.
The worldwide economies club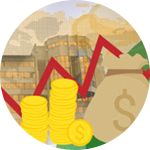 What is the economic situation in Venezuela today; how did this problem occur, who are the winners and who are the losers, and what could the solutions be? How countries all around world are reacting to pandemic. People express their experience and discuss solutions provided from personal and government level. Critical evaluation of different policies. Understand the world in which we are living by understanding the development of different countries on every continent.
Benefits: The understanding of the growth and development and different development strategies that students learn about in A-level is important for exams. Students will be able to analyse and evaluate different economic development strategies by using examples from this club, present their research of different economies and also use it as a way to prepare for college presentations.
Accounting is fun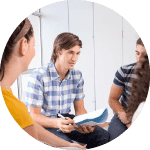 The accounting business is a skill that can be quite useful, especially in the times of pandemic, as it can be done online using available software. We will learn the basic accounting skills on an imaginary business – a start-up developed at school or any other kind of business. We will record transactions based on documents, write reports, communicate with the government, create cash flow statements and other financial documents. It will be really fun. And also, we will finally calculate the profit and be checked by an "auditor".
Benefits: Students will learn how to record transactions using software so that they can run their own accounting or control an accountant's work. They will present their first balance sheet and profit and loss account. All these skills they will acquire are important for getting their DofE diploma.
ISMUN Club (a student-led club)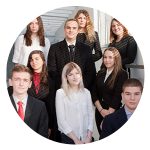 The ISMUN Club enables you to participate in a challenging simulation of a United Nations debate. Stepping in the shoes of chairs and delegates, you will discuss important on-going global issues using communication skills, vast knowledge and a diplomatic approach. By representing a country, you are required to approach issues using said country's regulations and policies, which allows you to think from different perspectives.
Benefits: Developing critical, analytical and global perspectives, nurturing international-mindedness.
Global Game Jam Next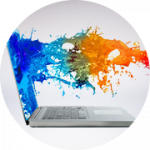 So, you want to be a game designer? GGJ Next is the right place for you! Global Game Jam is a phenomenon that took over the indie game development scene by storm. Each year, milions of game designers around the world unite under a single goal – to design a prototype game in 24 hours and since last year GGJ Next has opened up the space for young aspiring game designers from schools all over the world. Learn the fundamentals of game design and come up with your own solutions based on the lessons you have learned.
Benefits: The students will learn about what it means to think about the game as a designer rather than as a player. They will be introduced to problem solving and the technical aspects of game design, as well as to creating artistic solutions themselves. If the pandemic situation allows it, in the second part of the year the school will participate in Global Game Jam Next event, where the students will be challenged to use their skills to make their very own game.
Bird Lovers' Club

Do you like spending time in nature and taking photos? Do you feel that protecting the environment is a crucial issue nowadays? The Bird Lovers' Club is the right place, the place where you can learn how to enjoy nature even more. With the assistance of the Bird Protection and Study Society of Serbia, who are kindly supporting our club, you will learn more about the most common bird species in Serbia; you will learn where to find them, how to protect them and how to make good photos of them. Birdwatching may become your new hobby!
Benefits: Obtaining general knowledge on ornithofauna; learning how to identify species and to protect species and habitat. Apart from that, this club has many DofE benefits for students such as birdwatching, academic writing and photography.
Beautiful chemistry

Beautiful Chemistry blends chemistry and art, revealing the beauty of chemical reactions using macro photography, time-lapse technique and high-resolution photography. In cooperation with eduTV, we will design experiments, create a professional studio and record interesting chemical reactions in detail. We will learn to manipulate videos and edit them in sophisticated software to produce exceptional videos. If you are eager to learn new skills and be part of the team that brings creatives and scientists together on the same mission, Beautiful Chemistry is the right place to be.
Benefits: Students will cover two major key concepts in chemistry: displacement reactions and redox reactions, both being an essential aspects of Cambridge chemistry syllabi. Also, they will acquire DofE skills such as: handling labware, designing experimental setup, setting up scenes, recording, video editing.
Comic Books – Art in Relationship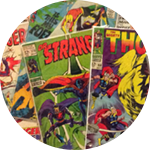 With Marvel Cinematic Universe conquering Hollywood, the 9th art – the art of comic books – returned to the public eye after being an underground pleasure of select few for years. If you want to learn how to tell a story in the tricky medium of still images – join the club and turn your ideas into graphic realities. No prior writing or artistic skills are required – you will find all you need to know right here.
Benefits: The students will learn about the language and technical aspects of designing, writing and drawing comic books and completed projects will be applied for an international festival in Belgrade. If completed, extracurricular projects like these can add great value to the students' diplomas.
Maths in NASA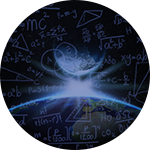 NASA's journeys into air and space have deepened humankind's understanding of the universe, advanced technology breakthroughs, enhanced air travel safety and security, and expanded the frontiers of scientific research. These accomplishments share a common genesis: education. NASA will continue the Agency's tradition of investing in education programmes and supporting the educators who play a key role in preparing, inspiring, exciting, encouraging, and nurturing the young minds of today who will be the workforce of tomorrow.
Benefits: Students will be able to apply the acquired knowledge from Mathematics in solving problems regarding space. Also, they will be able to acquire skills regarding analysis and critical thinking.
Hatha Yoga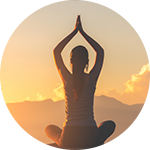 Yoga is a practice of uniting mind and body. Also known as the practice of tolerating the consequences of being yourself. Well-known side effects of yoga practice are: flexibility, strength, improved respiration, energy and vitality, balanced metabolism, weight reduction, better sleep, better posture; depression, stress and anxiety relief, self awareness and acceptance; better concentration, patience, and observation.
Benefits: Students will learn how to tune into the messages of their body and mind, and to act in a way that honors the best version of who they are.
How to choose?
Choose as many clubs as you like and enjoy.
The clubs are optional – it is, therefore, not mandatory to choose any of these extracurricular activities if you do not envision yourself doing them. However, if you do choose an activity, it becomes mandatory and it is important that you attend the meetings regularly and consistently in order to really be able to master the skills covered in these clubs.
Pick one of the clubs and shake up your creativity. Our team of club instructors will help you develop both your intellectual and emotional integrity through various workshops and debate sessions. They are going to help you discover your talents, apply your knowledge in real-life situations and learn how to be even more efficient.
Free your talents and we are going to encourage, support and reward you!