Last week, as part of their Art & Design activities, Year 12 and Year 13 students visited the National Museum. The visit enabled the students to get a wider view of art throughout history, and see the greatness in the works of the best artists that is not easily notable on screens or in photos.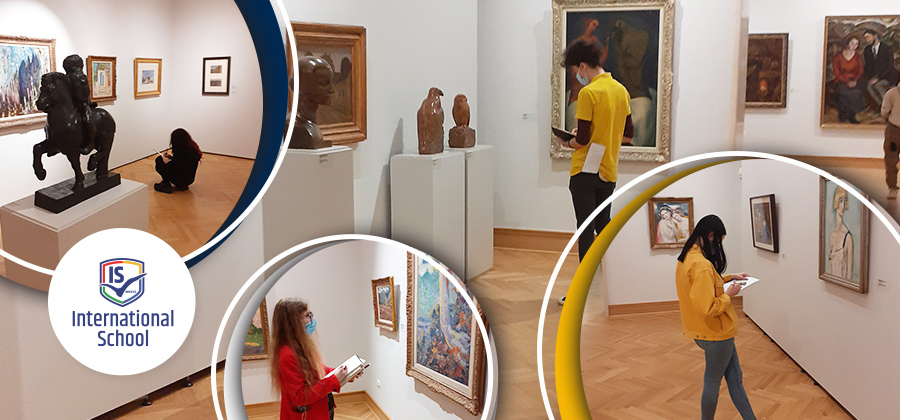 During the visit, students made sketches and took notes about the pieces of their choice. They answered questions about art elements implemented in the pieces, so they could later record their own first-hand experiences and observations, as well as those from secondary resources and personal research.
Art & Design teaches students about the creative process, which involves investigation record and exploration. The students learn how to recognise and implement various elements and aspects of art. The visit to the National Museum is just one in a series of museum visits that the International School will organise for its students.