The COVID-19 epidemic and the declaration of the state of emergency in our country have confronted our teachers with a great challenge – how to make online teaching interesting and interactive. Fortunately, the International School has an answer to this question. The Distance Learning System has enabled our students to follow instruction from their homes. Moreover, given that the International School is accredited by the University of Cambridge, distance learning has additional benefits.
Cambridge has unlocked a set of lectures for its schools and enabled free access to digital resources – Resource Plus, which in regular circumstances are solely available to the educational institutions that have subscribed to these platforms. This means that the students of the International School can now use Resource Plus in their school activities and exam preparation.

What is Resource Plus?
Resource Plus is a part of the Cambridge educational programme that provides platform users with high-quality video materials, interactive tools, lessons and teaching materials which help the students learn and prepare for their examinations.
Subjects in the Cambridge Resource Plus platform are classified into three groups:
Cambridge IGCSE,
Cambridge O Level and
Cambridge International AS & A Level.
This link contains a list of available subjects which International School students can access and explore all the benefits of the Resource Plus platform.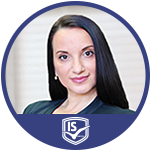 Professors at International School choose some of the most interesting lectures for you:
Being digitally-minded, our teachers and students greatly appreciate these resources and use them in their teaching and learning. I am delighted that they are now open to all Cambridge International Schools around the world and very proud that International School is part of the family, said Dr Svetlana Belić Malinić, school principal.