OPEN DAY
Become an International School student for a day
Find out what it's like to attend the most modern Cambridge school in the region

45 Šumatovačka Street, Vračar

Saturday, 15 May 2021, 11 AM
A truly different education. Interactive, innovative lessons in accordance with the Cambridge programme. Modern teaching methods and experienced teachers and mentors.
Register for the IS Open Day scheduled for Saturday, 15 May starting from 11 AM, and learn everything about the International School. Experience international education first-hand and find our why our students' feedback is the best recommendation.
Register now and reserve a spot at the school which, together with students and parents, carefully creates a promising future for all students.
Apply now »
* Due to epidemiological reasons, the number of persons who can be inside the school at the same time is limited. Apply now and reserve your Open Day spot.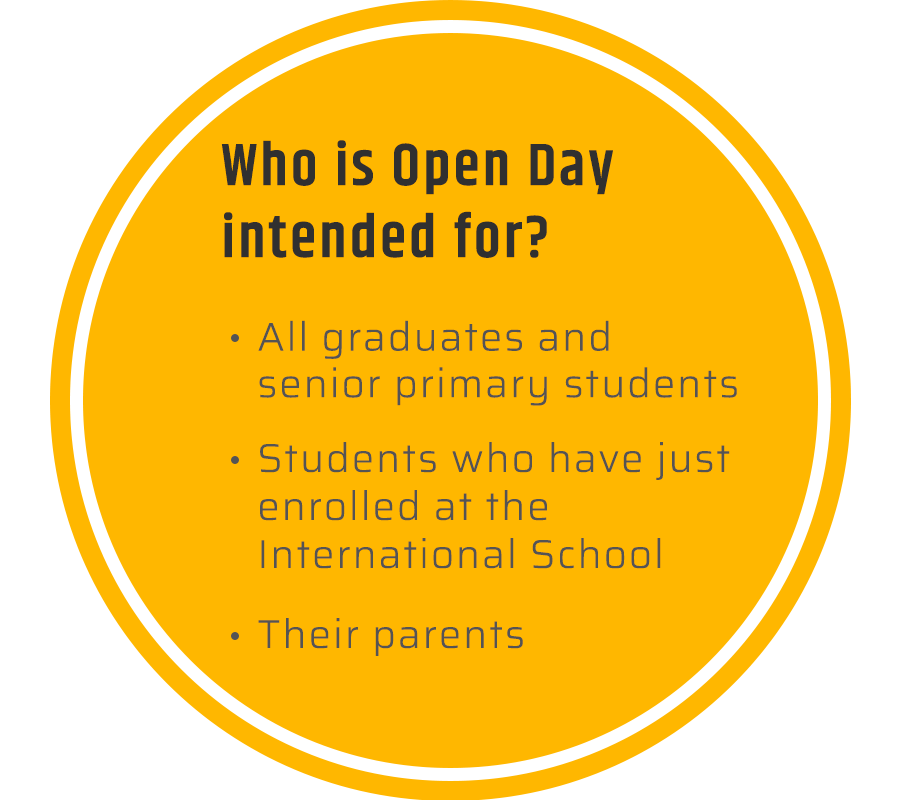 What will you experience as an International School student?
For one day, students will step into the shoes of International students, while the parents will experience what it's like for their children to attend an international school that supports and implements the highest standards in contemporary education. Together they will have a peek into state-of-the-art classrooms, amphitheatres, library, learning centre, gym, recreation space, and other rooms, and get to know the school surroundings.
We have designed interesting educational activities where we will use practical examples to answer frequently asked questions. Moreover, a whole segment of the event will be dedicated to students' and parents' questions. Take a look at what you can expect at the IS Open Day.
Find out everything you would like to know about the International School
If you're interested in attending the International School but still have some questions, become an International School student for a day and find out first-hand what makes this school so special.
What can the students expect?
» Lessons (physics, chemistry, history)
» A sense of international belonging
» Innovative teaching methods
» Technology-aided learning
» Inspiring extracurricular activities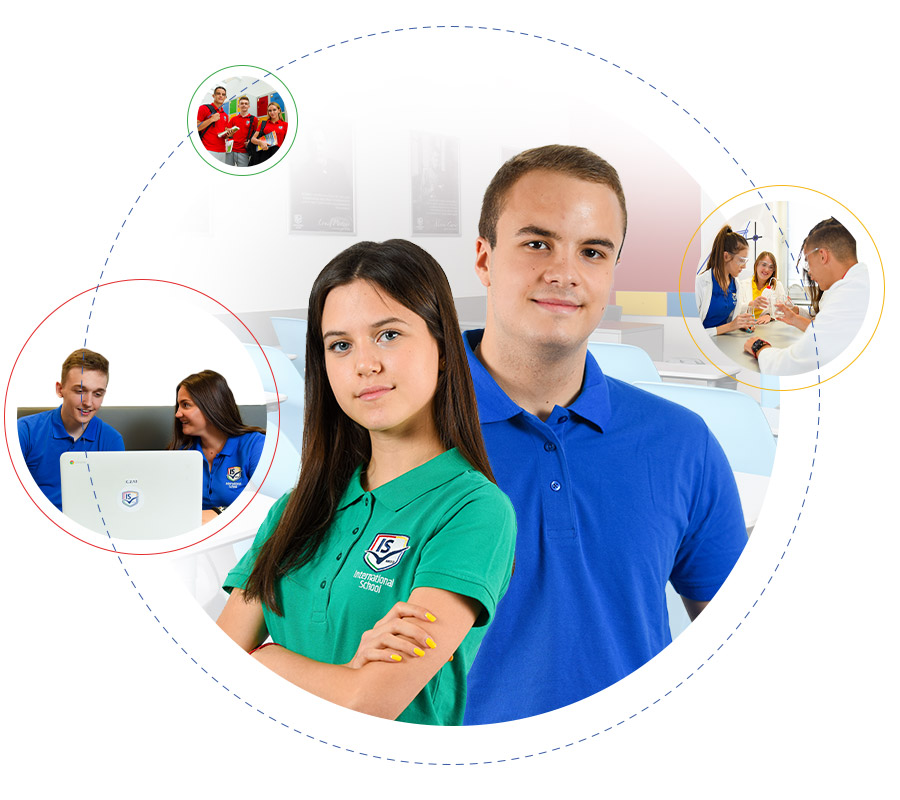 What can the parents expect?
» A 40% tuition fee discount
» Curricular and extracurricular activities
» Meetings with the principal and the teachers
» Highlighting Cambridge programme benefits
» Practical presentation of the DL platform
An education that opens global opportunities
Owing to its carefully designed approach implemented in top-quality educational institutions around the world, the International School provides students with a unique secondary education experience. The holistic approach implemented by the International School requires students to strive for excellence, and motivates them to seek new challenges and aspire towards the highest standards.
What does the International School offer its students?
Recognised Cambridge diplomas
ICE and AICE Cambridge diplomas are a gateway to renowned universities around the world and jobs in leading global companies.
Interdisciplinary lessons in English
Communication at the International School takes place entirely in English, which prepares students for an international education and life in any country in the world.
Comprehensive extracurricular activities
Sports activities, visits to museums, galleries, cinemas, theatres… These are just some of the activities students can enjoy at the International School
Modern teaching technology
The International School is a paperless school that promotes the full use of technology in teaching. Computers, tablets, VR devices, robots, Samsung Gear, and other devices.
Become an International School student for a day! Find out how to become a successful educational leader
Education determines the future of each child and guides them towards good decisions. However, knowledge isn't the only important aspect in forming a child's personality. What also matters are manners, good behaviour, self-esteem, open-mindedness, the acquisition and application of modern technological innovation, etc. At the International School, your child will gain these and many other qualities.
If you're interested in secondary education that meets the highest global standards, register here and step into the shoes of International students and parents. Spend an unforgettable day in a school that's synonymous with the prestigious Cambridge education.
Register for the International School Open Day
Secure your spot on time and experience a school day in the most modern Cambridge school in the region.