Yet another fun and interesting interdisciplinary lesson was held last week at the International School. Chemistry and Digital Media and Design teachers joined forces and gave Year 11 and Year 12 students a unique opportunity to explore the topic by testing cations and anions, as a part of an alternative to practical preparation for chemistry students.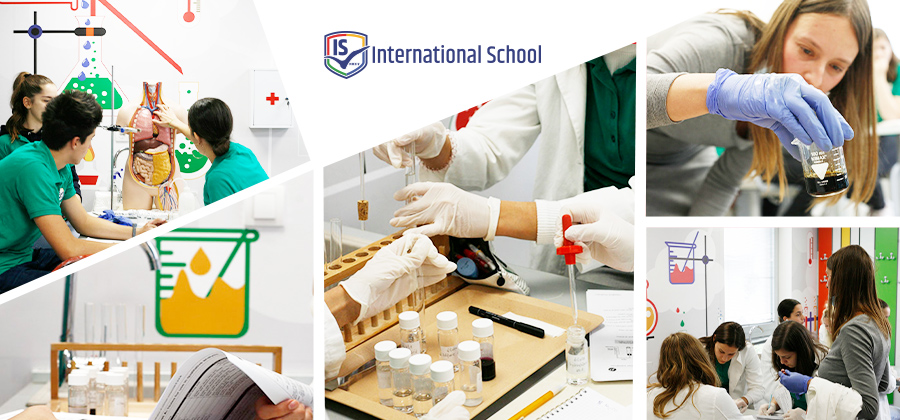 Practical tests involved beautiful colour changes and very colourful chemical reactions. Students who take Digital Media and Design joined Chemistry students to take macro photographs of this test reaction as a part of their preparation for the upcoming exams.
The outcome of this interdisciplinary lesson was that Chemistry students learnt very important analytical tests that can be carried out in the laboratory, while Digital Media and Design Students learnt how to use the camera, and take macro and time-lapse photographs. The lesson was conducted at the school laboratory and was attended by students in Years 11 and 12.